Common West Palm Beach Roofing Problems Repaired By Professionals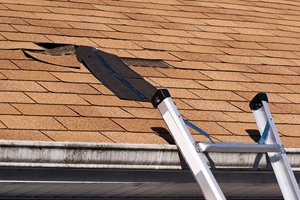 The roof of your West Palm Beach property provides you and your family with the comfort and security that you expect and deserve within your home. It is the first line of defense that your residence has against adverse weather conditions and the elements. As such, it is absolutely imperative that you keep your roof in the best condition possible by investing in proper roof repairs in West Palm Beach, FL.
At Tri State Roofing, our West Palm Beach roofing contractors are here to assist you in this regard. We have the ability to repair the most extensive roofing damage. Our team has over 30 years of experience and is certified by the top manufacturers. As such, you can feel confident knowing that you chose the best roofers for the job.
If you have an asphalt shingle roof that is in need of roof repairs, call Tri State Roofing today. Our knowledgeable staff would be happy to take your call and to answer any questions that you may have. Here are just a few of the common problems that we routinely encounter and expertly repair for local residents.
Buckling Shingles
The main purpose of your roofing system is to keep water from entering your property. A common sign that water has permeated the surface of your roof is buckling shingles. Shingles can also begin to buckle because your attic has improper ventilation and poor insulation. Our West Palm Beach roofing contractors can repair any of the these issues for you.
Water Spots on Ceilings
Again, if your roof is leaking, there is a major problem that needs to be addressed immediately. If you notice that there are water spots on your ceilings, you need to contact a professionally licensed roofing contractor immediately. Repairing roof leaks is our forte.
Curling Shingles
The surface of your roof is constantly exposed to sunlight, wind, rain, and temperature changes. These forces all conspire to degrade the your shingles. If your shingles begin to curl, water can get below the surface and can cause a great deal more damage. Our team can assess your roof to determine if repairs or replacement would best suit your needs.
Missing Shingles and the Importance of Prompt Roof Repairs in West Palm Beach
In West Palm Beach, we enjoy a great deal of wonderful weather. At the same time, severe thunderstorms are also extremely common. High winds can rip the shingles off of your roofing system.
When shingles are missing from your roof, your property no longer has the protection that it deserves. In this event, call our West Palm Beach roof repairs team for help. We can restore your roofing system to the best possible condition.
If you are looking for an expert for roof repairs in West Palm Beach, FL, then please call 561-337-7718 or complete our online request form.