A Reliable Palm Beach Roofing Contractor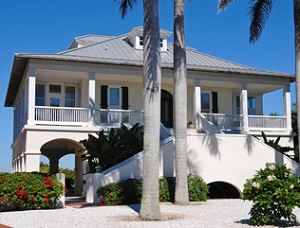 One of the most difficult responsibilities of property ownership is keeping your roofing system in the best condition possible at all times. Your roof provides your home or business with its first line of defense against adverse weather and the elements. As such, if your roof is damaged, the rest of your property becomes susceptible. At Tri State Roofing, our Palm Beach roofing contractors are here to provide for all of your needs.
When you hire our professionals, you can rest assured knowing that you made the best choice for the job. Our roofing contractors take an immense amount of pride from our work. Our goal is to provide you with the highest quality services so that you can know who to trust with all your present and future roofing needs.
If you need to hire a professionally licensed roofing contractor in Palm Beach, call Tri State Roofing today. Our team is ready to help you with a roof inspection, maintenance, repair, or replacement project. We can schedule your appointment today.
Minor and Major Roof Repairs in Palm Beach, FL
At Tri State Roofing, our Palm Beach contractors can help with with all your minor and major needs for roof repairs in Palm Beach, FL. If you notice that your roof is leaking, it is vitally important for you to contact a professionally licensed roofing contractor immediately. The longer the problem persists the more damage that will occur to your roof and the interior of your property.
Roof Inspection Services in Palm Beach
After a severe storm, it is obvious that you need to conduct roof repairs when shingles are broken or missing. However, most roof damage is not so readily apparent. In the Palm Beach area, we receive a great deal of rain throughout the year, on average exceeding 60 inches of precipitation. All of this water erodes the surface of your roof over time.
As such, roof leaks occur slowly and can be present for a long time while not being visually apparent. Through our routine roof inspection services, our roofing contractors in Palm Beach, FL can help you monitor this gradual roof degradation. We can then repair the issues when they are minor, protecting your roof and your property from further damage.
Palm Beach's Most Trusted Roofing Contractors
For nearly a decade, our roofers are proud to have been chosen by Palm Beach County as a select group to provide for all of the local government property's roofing needs. Our extremely high skill level and the exceptional services that we provide were key to securing this appointment. We will bring the same dedication to excellence to task for you during your next project.
If you are looking for a professional Palm Beach roofing contractor then please call 561-855-0718 or complete our online request form.