Are You Looking for a Palm Beach Gardens Roofing Contractor?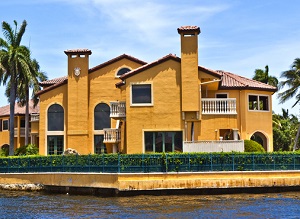 Keeping your roofing system in the best condition possible is an important responsibility. It protects your home or business from the elements. At Tri State Roofing, our Palm Beach Gardens roofing contractors are here to ensure that your roofing system provides your property with the highest level of protection for the longest time period possible.
Our professionals understand how important your home or business is to you and your family. As such, we are honored by the trust that local residential and commercial property owners have placed in us. When you hire our team, we promise to perform our services as if your property were our own. In this way, we can achieve the best possible results.
For the highest quality commercial and residential roofing services in Palm Beach Gardens, call Tri State Roofing today. Our staff would be excited to take your call and to answer any questions that you may have. We can schedule your consultation today.
Residential Roofing Experts in Palm Beach Gardens
Your roof is in part responsible for the comfort and security that your family enjoys within the home. It also plays a large role in determining the beauty of your property's exterior. For these reasons, you should keep your residential roof looking and performing its best.
At Tri State Roofing, our Palm Beach Gardens roofing contractors can care for your roofing system at all stages of its service life. We can install, inspect, maintain, repair, and replace your roof. We work with all conventional roofing materials, so there is no limit to what we can accomplish. After any of our services, you can rest assured knowing that your roof is in the best condition possible.
Experienced Commercial Roofing Contractors in Palm Beach Gardens
The roof of your commercial property is also vitally important. It protects the time, money, and investment that you have placed in your business. Our roofers in Palm Beach Gardens are the professionals that you should trust with all your roofing related needs.
Throughout the years, our team of experienced roofing contractors have provided roofing services in Palm Beach Gardens to commercial properties in all industries. Our skills are so renowned that we have been trusted with providing roof maintenance and repair services to Palm Beach County for the last decade.
When you hire our commercial roofing professionals, you can feel confident knowing that we will bring the same dedication to excellence to task for you. Your roofing system will be kept in the best possible condition and will protect your business for years to come.
If you are looking for a professional Palm Beach Gardens roofing contractor then please call 561-855-0718 or complete our online request form.