The Delray Beach Roofing Contractor You Can Depend On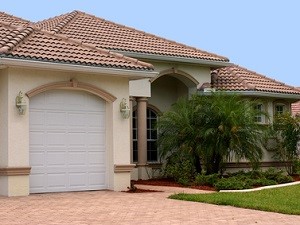 With over thirty years of experience, the Delray Beach roofing contractors at Tri State Roofing are here to help you care for your commercial or residential property. Our team has the ability to care for any type of roof at all stages of its service life, from installation to repair and replacement. In everything that we do, customer satisfaction is our highest priority.
Call Tri State Roofing today if you need to hire a roofing contractor in Delray Beach. Our courteous and polite staff is available to take your call and to answer any questions that you may have. We can schedule your appointment today.
Roof Installations and Replacements in Delray Beach
When you need to install or replace a roof, the most important decision that you will make is who to trust with the task. Our Delray Beach roofing contractors are the best team for the job. For the last 8 years, Palm Beach County has trusted us to provide for the county's roofing needs. Our satisfactory performance is critical to this long term success.
In addition, our roofing contractor are certified by the top manufacturers. We are proud to be GAF Master Select Commercial Roofing Contractors, CertainTeed 5-Star Contractors, Versico TPO/EPDM Certified, and GulfCoast Certified Metal Roof Installers.
When you hire our team of roofers in Delray Beach to install or replace a roof for you, you can rest assured knowing that we will provide you with the best possible roofing services in Delray Beach, FL. Our goal will be to beautify your property and to provide it with the highest level of protection for the longest time period possible. In this way, we can guarantee your complete satisfaction with the results.
Roof Inspections and Repairs in Delray Beach
At the first signs of roofing damage, it is important for you to contact a professional roofer to conduct roof repairs in Delray Beach, FL. We get a great deal of rain the the Delray Beach area, so even the most minor leak can cause substantial problems.
Our roofing repair professionals can help you monitor the state of your roof through our inspection services. During these efforts, we can identify and repair all of the problems with your roofing system. By repairing the leaks when they are small, we can prevent major damage from occurring to your business.
If your roof was dramatically harmed by severe weather, our professionals are ready to assist you. We can repair the most extensive damage in the best possible manner. Afterwards, you can rest assured knowing that your property is in the best possible condition.
If you are looking for a professional Delray Beach roofing contractor then please call 561-855-0718 or complete our online request form.