Experienced Wellington Roofing Contractor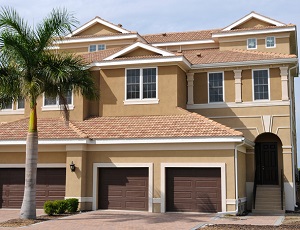 At Tri State Roofing, our Wellington roofing contractors are dedicated to providing high quality services to both commercial and residential clients. We understand how important your roof is to your home or business. As such, our team is honored by the fact that so many local residents and businesses have trusted us to be their roofers over the years.
Our goal is to develop long-lasting and mutually beneficial relationships with all of our customers. We want to care for your roofing system at all stages of its service life, from installation to replacement. We will always work our hardest to achieve your complete and total satisfaction.
If you want to hire Wellington roofing contractors that bring a record of success and a dedication to excellence to every task they undertake, call Tri State Roofing today. Our staff is ready to assist you in any way that we can. We can answer any questions that you may have about our exceptional services. We can schedule your appointment today.
Commercial Roofing Services in Wellington
As a Wellington commercial property owner, you have an obligation to keep your business in the best condition possible. The roof is integral to the structure and integrity of your building. As such, you should hire a professionally licensed roofing contractor whenever work needs to be conducted on it.
Our commercial roofing contractors are some of the most experienced and skillful professionals in the industry. We are certified by the top manufacturers including GAF, CertainTEed, and Verisco. Our team has been trusted by Palm Beach County to provide roofing services for government properties for the last 8 years.
As such, you can feel confident knowing that our commercial roofing contractors can provide for all of your needs. From single building inspections to entire complex roof replacements, our highly skilled roofers in Wellington, FL handle it all. We are always striving to add long-term value to each of our customer's properties.
Residential Roofing Services in Wellington
Our Wellington roofing contractors are also proud to provide residential property owners with the highest quality services possible. We are adept at working with all types of roofing materials including shingles, tiles, metal, and flat roofing.
With our help, we can ensure that your roof looks its absolute best. More importantly, we can make certain that your roof is providing your home with the highest level of protection possible. Through the high quality roofing services in Wellington that we provide, we seek to convey the fact that you can trust us with all your present and future residential roofing needs.
If you are looking for a professional Wellington roofing contractor then please call 561-855-0718 or complete our online request form.