The West Palm Beach Roofing Contractors You Can Trust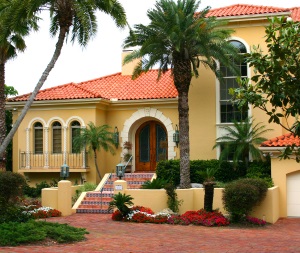 At Tri State Roofing, our West Palm Beach roofing contractors are here to help you keep your property in the best condition possible. Our professionals are adept at both commercial and residential services. We work with all conventional roofing materials. The one constant in all of our work is our goal to achieve the highest levels of customer satisfaction.
Call Tri State Roofing today if you need hire a West Palm Beach roofing contractor to conduct repairs or a replacement. We would be happy to assist you in any way that we can. Our knowledgeable experts can answer any questions that you may have. We can schedule your appointment today.
West Palm Beach Roof Inspections
The key to keeping your roofing system in the best condition possible at all times is to conduct routine inspections and maintenance. The local area gets over 60 inches of rain per year. As such, the surface of your roof is in a constant state of gradual degradation.
Through our roof inspection services, our professionals will be able to find roof leaks and other damage. We can then repair it on the spot, quickly and easily for you. After our roof inspections and maintenance services, you can rest assured knowing that your property is properly protected.
Roof Installations in West Palm Beach
At some point in time, every roofing system needs to be replaced. If your roof is over 15 years old or in need of substantial roof repairs in West Palm Beach, it may be time to start considering installing a new one. At Tri State Roofing, our West Palm Beach roofing contractors can assist you with every aspect of this project.
Our team installs both commercial and residential roofs. Our professionals can install any type of roof for you, including metal, tile, shingle, and flat roofing systems.
During any major roofing project, our objective is to provide services that add long term value to the property's of our customers. Together, we can install a new roof that will beautify and protect your property for the long term. In this way, we can guarantee your complete satisfaction with the results our roofers in West Palm Beach provide.
Highly Qualified Roofing Contractors in West Palm Beach
When you hire our roofing contractors, you can rest assured knowing that you chose the best team for the job. We are honored to have been awarded the contract to perform roofing services for Palm Beach County for the last 8 years. Our team is professionally trained and licensed and is certified by the top roofing material manufacturers.
If you are looking for a professional West Palm Beach roofing contractor then please call 561-855-0718 or complete our online request form.