Roofing Services We Proudly Provide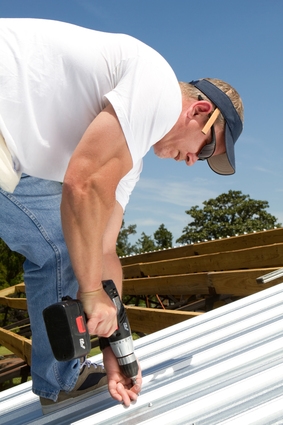 At Tri State Roofing, our roofing contractors are proud to provide the highest quality roofing services in West Palm Beach and the surrounding local areas. Our professionals are supremely confident in all of the work that we do. Because of our dedication to excellence, we have the ability to provide our customers with the best possible guarantees.
Over the years, we have satisfied hundreds of commercial and residential customers. In every project we undertake, our team works its hardest to achieve all of our clients' unique goals. Our roofing services are geared to adding substantial value to your property.
Call Tri State Roofing today if you need to hire a professionally licensed roofing contractor in West Palm Beach. Our staff would be happy to take your call, to answer any questions that you may have about your property or our services, and to schedule your appointment today.
Full-Service Roof Care in West Palm Beach
If work needs to be conducted on your roof, our professional roofers in West Palm Beach are the right team for the job. We are adept at both commercial and residential projects. We can care for your roofing system at every stage of its service life. Here are just a few of the tasks we routinely conduct:
Residential Roofing
Commercial Roofing
Roof Inspectoins
Leak Detection and Repair
Storm Damage Repair
And More
In each and every one of these services, our contractors will work their hardest to achieve all of your unique goals. In the end, your roof will provide your business or residence with the highest level of protection. The beauty and integrity of your roofing system will last for as long as possible.
Roofing Services in West Palm Beach Provided By Trusted & Certified Experts
When you trust your home or business with our roofers, you can rest assured knowing that you made the best choice for your property. We have been awarded the Palm Beach County Annual Roofing Contract for 8 years running. In this time, we, and three other roofers, have been trusted to repair, maintain, and re-roof all county government properties.
In addition, our team is certified by the top manufacturers. Here are just a few that show our exceptional proficiency in roofing in West Palm Beach:
GAF Master Select Commercial Roofing Contractor
GAF Certified Weather Stopper Roofing Contractor
CertainTeed 5-Star Contractors
Versico TPO/EPDM Contractors
GulfCoast Certified Metal Roof Installers
Emergency Roofing Services in West Palm Beach
If your roofing system ever suffers significant damage, our emergency roof repair contractors are here to help. We are available around the clock, 24/7, in order to assist our customers in their time of need.
Our contractors will arrive on site as soon as possible. We will then work our hardest to restore your property to the best condition possible. In our haste, we will still seek to achieve the highest quality results.
If you would like an estimate for roofing services in West Palm Beach or the surrounding areas, please call 561-337-7718 or complete our online request form.
Recent Articles
Roof Inspections in West Palm Beach Protect Your Property - One of the most important portions of your home or business is its roof. Not only does your roofing system beautify the exterior of your property, but it is also the first line of defense that your residence or building has against adverse weather conditions and the elements. As such, you have an obligation to keep your roof well maintained. … Read More
Common West Palm Beach Roofing Problems Repaired By Professionals - The roof of your West Palm Beach property provides you and your family with the comfort and security that you expect and deserve within your home. It is the first line of defense that your residence has against adverse weather conditions and the elements. As such, it is absolutely imperative that you keep your roof in the best condition possible. At Tri State Roofing, our West Palm Beach roofing contractors are here to assist you in this regard. We have the ability to repair the most extensive roofing damage. … Read More