Residential and Commercial Roof Inspections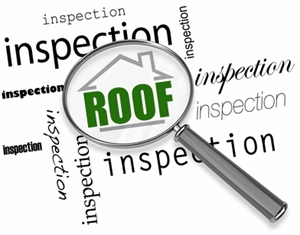 The roof of your home or business is vitally important. It provides your property with the first line of defense against adverse weather conditions and the elements. As such, you have an obligation to keep your roofing system in the best condition possible. At Tri State Roofing, our roofing contractors can assist you with this responsibility with annual roof inspections in West Palm Beach and the surrounding Palm Beach County areas.
The best way to ensure that your roofing system is providing your property with the protection that it deserves is by conducting routine inspections. Our highly skilled professionals specialize in roof inspection services. With our assistance, you can always feel confident knowing that your commercial or residential roof is properly maintained.
If you have not conducted a roof inspection in a number of years or if you are concerned about roof damage, call Tri State Roofing today. Our West Palm Beach roofing contractors are ready to assist you. Our expert roofers can answer any questions that you may have. Our staff can schedule your inspection today.
Why You Need a Roof Inspection in West Palm Beach
Whenever roof damage is apparent, you should contact a roofing contractor to conduct repairs immediately. Unfortunately, the vast majority of roof damage occurs very gradually. Wind, rain, and temperature changes are always eroding the surface of your roofing system. As such, minor leaks can occur and remain undetected for months or years at a time.
By having a professional roof inspection conducted on a yearly or regular basis, you will be able to know when these minor leaks have occurred. Our West Palm Beach roof inspectors can repair these problems on the spot. Afterwards, your roofing system will be in the best condition possible.
What We Will Inspect for You
Our roofing contractors will inspect all of the following portions of your property:
Drains, downspouts, and gutters
Chimney flashing and vents
Rooftop HVAC units
Caps, ridges, and drip edges
Broken or missing shingles
Bio-growth, mold, and algae
Buckling, curling, eroded shingles
Blistering
Caulked areas and rust spots
And More
Benefits of Routine Roof Inspections
The roof of your home or business is in place to protect the interior of your property. By keeping it in the best condition possible, you prevent water damage and resulting costly roof repairs.
In order to get the most out of your roofing in West Palm Beach, you should take measures to ensure that it lasts for as long as possible. By allowing our professionals to routinely inspect and repair your roof, you put your system in the best position to have the longest possible service life. As such, you save money both on short term repairs and by postponing the need for a costly replacement.
If you would like to schedule a roof inspection in West Palm Beach or the surrounding areas, please call 561-337-7718 or complete our online request form.
Recent Articles
Roof Inspections in West Palm Beach Protect Your Property - One of the most important portions of your home or business is its roof. Not only does your roofing system beautify the exterior of your property, but it is also the first line of defense that your residence or building has against adverse weather conditions and the elements. As such, you have an obligation to keep your roof well maintained. … Read More
Common West Palm Beach Roofing Problems Repaired By Professionals - The roof of your West Palm Beach property provides you and your family with the comfort and security that you expect and deserve within your home. It is the first line of defense that your residence has against adverse weather conditions and the elements. As such, it is absolutely imperative that you keep your roof in the best condition possible. At Tri State Roofing, our West Palm Beach roofing contractors are here to assist you in this regard. We have the ability to repair the most extensive roofing damage. … Read More