Palm Beach County Roofing Contract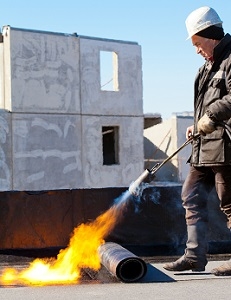 At Tri State Roofing, our roofing contractors are proud to be some of the most heavily trusted professionals in the local area. We specialize in both commercial and residential roofing services. In every project we undertake, we seek to provide each of our customers with the best possible results. Because of our dedication to quality and excellence, our efforts have been noticed and rewarded. For the last 8 years, our team has been awarded the Palm Beach County Roofing Contract. Along with three other contractors, we have been entrusted with all of the roof maintenance, repairs, and replacement services for local government buildings.
Call Tri State Roofing today if you want to hire a professional that is trusted with the most difficult roofing tasks in Palm Beach County. Our team will bring the same dedication to excellence to task for you that has achieved us such great success over the last decade. We would be excited to schedule your appointment today.
Our Success as Palm Beach County Roofing Contractor Service Providers Requires Exceptional Performance
In order to maintain the Palm Beach County Roofing Contract, our professionals need to routinely provide the highest quality roofing services possible in the area. The demand and routine of working on government properties is more rigorous than anything else in the roofing industry.
The fact that our team has successfully been awarded this contract for nearly a decade shows how exceptional our team truly is. We routinely exceed the standards to which we are held. As such, the local government is routinely pleased with our results and continues to trust us with the most extensive tasks.
Our Success Shows Our Experience & Skill
Palm Beach County has so many different properties with a similar number of different roofing systems. And yet, our roofing contractors have shown the skill necessary to repair, maintain, and re-roof all of these buildings not matter the size of the materials involved in the job.
Because of our success with the Palm Beach County Roofing Contract, you should feel confident knowing that we can provide for any and all of your needs for roofing in West Palm Beach and the surrounding areas. Whether you own a single family home or a large commercial complex, our roofers have the proven track record to show that we can provide you with the most exceptional services.
When you hire us, our goal will be the same as with the local government. We want each of our customers to know exactly who to trust with all their present and future roofing needs. Together, we can keep your roofing system in the best condition possible at all times.
If you would like to hire us for Palm Beach County Roofing Contract services, please call 561-337-7718 or complete our online request form.
Recent Articles
Roof Inspections in West Palm Beach Protect Your Property - One of the most important portions of your home or business is its roof. Not only does your roofing system beautify the exterior of your property, but it is also the first line of defense that your residence or building has against adverse weather conditions and the elements. As such, you have an obligation to keep your roof well maintained. … Read More
Common West Palm Beach Roofing Problems Repaired By Professionals - The roof of your West Palm Beach property provides you and your family with the comfort and security that you expect and deserve within your home. It is the first line of defense that your residence has against adverse weather conditions and the elements. As such, it is absolutely imperative that you keep your roof in the best condition possible. At Tri State Roofing, our West Palm Beach roofing contractors are here to assist you in this regard. We have the ability to repair the most extensive roofing damage. … Read More