Professional Singer Island Roofing Contractors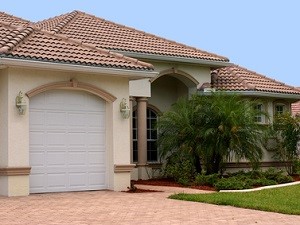 As a homeowner, one of your most important responsibilities is ensuring that your home's roofing system has the care it needs to stay in great shape all throughout the year, and the best way of doing so is by making sure you have the number of a professional Singer Island roofing contractor you can trust before your roof ever sustains any damage. When you are looking for the best in Singer Island roofing services, the only name you need to know is that of Tri State Roofing. Our team of highly experienced professionals have over thirty years of experience in the field, and we have the skill and the expertise needed to help you get the care you need for your residential or commercial property, no matter what stage of life your roofing is at. From installations and replacements, to maintenance and repair, our team of professionals have you covered and will make sure that you are completely satisfied with the results of your work before we ever call the job done.
Here at Tri State Roofing, our team of highly experienced professionals have the skill, training, and expertise needed to ensure that your roof gets exactly the kind of care it needs to get it back to its original quality shape. Our staff is always courteous and polite, and our foremost goal in every service we provide is to make sure that we deliver 100% customer satisfaction in our work. If your home or business's roof has suffered damage in a recent storm, or has just started to show signs of its age recently, contact the pros at Tri State Roofing and let us help you revitalize your home's roof.
Give us a call today if you have any questions about our full line of professional roofing services, or if you would like to schedule your appointment for service with one of our highly skilled specialists. Our team of experts are always standing by and would be more than happy to assist you in whatever way we can.
Roofing Installation & Replacement In Singer Island
When you decide that it's finally time to replace your home's old roof, one of the most important decisions you are going to have on your hands is the question of who you are going to trust with the work. Here at Tri State Roofing, our team of professional Singer Island roofing contractors have been the premier choice among local home and business owners for all of their roofing installation and replacement needs. When you hire our team of professional roofing contractors, you can rest assured knowing that we will provide you with the absolute best when it comes to all of your roofing replacement and installation needs. Our primary goal in offering this service to our local customers is to help them attain the highest level of protection for the longest period of time for their home.
Roofing Inspections & Repairs In Singer Island
If your roof has started showing the signs of damage, it is extremely important that you not wait until the damage gets worse before you call in a professional to help. Damage to your home's roof can easily and quickly spread to other areas of your home if it isn't addressed quickly enough. We get a great deal of rain here in Florida, and more than our fair share of storms, so if your home's roof has started showing signs of damage in the wake of one of these storms, give the professional roofing contractors at Tri State Roofing a call today and let us help you keep your home protected.
If you are looking for a professional roofing contractor in Singer Island, give us a call today at 561-337-7718 or fill out our online request form.