Dependable Roofing Contractors In Royal Palm Beach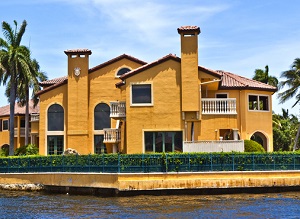 Without a doubt, one of the most difficult responsibilities you have as a homeowner is making sure that your get the care and service you need to keep your roofing in the best condition possible at all times. Your roof serves as the first line of defense for your home against the harsh weather and elements, and anytime your roof suffers damage, the rest of your home is put at risk. Here at Tri State Roofing, our team of professional Royal Palm Beach roofing contractors have the skill, experience, and training to ensure that your home's roof gets the timely repairs and maintenance it needs to continue providing the highest quality protection to your home at all times.
When you make the decision to hire our team of professional roofing contractors here at Tri State Roofing, you can always rest assured that you are getting the absolute best when it comes to quality of service and professional care. Every one of our professional roofing contractors are highly skilled, trained, and experienced in the field, and will work tirelessly to make sure that you receive only the highest quality service for all of your Royal Palm Beach home's roofing needs. Our team of highly skilled professionals take an immense amount of pride in the work that we are able to deliver to each and every one of our customers, and you can always rest assured that when our team is on the job, no problem is too big to handle or too small to notice.
Give us a call today if you have any questions about our full line of professional roofing services, or if you would like to schedule your appointment for service with one of our highly skilled specialists. Our team of experts are always standing by and would be more than happy to take your call. We look forward to working with you.
Roofing Inspections In Royal Palm Beach
the wake of any storm, especially if it is a more severe one, it is always a good idea to invest in a professional roofing inspection from a company you trust. Many times in the wake of a storm, we find that homes have shingles that have gone missing, or just broken, and when this happens, it opens up the rest of your home to the potential for damage. Our team of professional roofing contractors can provide you with a detailed inspection of your roof and find any signs of damage, even if they aren't readily apparent, and get to work immediately to get everything back to its original state. In addition, because of the plentiful rainfall we get here in Florida, roofing leaks are not an uncommon occurrence. Because water generally erodes your roof slowly, roof leaks tend to spring up gradually over time. During the course of a professional roofing inspection, our team of professionals will be able to spot signs of any leaks that have either developed, or might be developing, and patch them up in a timely manner, helping to keep your property well protected.
Roofing Repairs In Royal Palm Beach
Here at Tri State Roofing, our team of professional Royal Palm Beach roofing contractors are ready and willing to help you with all of your home's roofing repair needs, no matter how big or small the issue might be. If you notice that your roof has started showing signs of damage, or has started leaking in some areas, don't hesitate to give us a call. Our team of professionals will be on hand quickly and will work efficiently to get your roof back in working order in a timely and efficient manner.
If you are looking for a professional roofing contractor in Royal Palm Beach, give us a call today at 561-337-7718 or fill out our online request form.