Professional Manalapan Roofing Contractors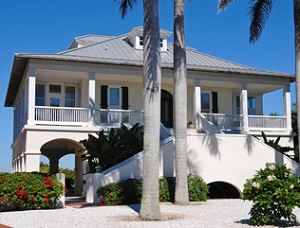 Here at Tri State Roofing, our team of professional Manalapan roofing contractors are here to make sure that you have the high quality care you need to keep your home in the best condition possible all year round. Our team of professionals here at Tri State Roofing are experienced with both residential and commercial properties, and we work with all conventional roofing materials and surfaces on the market today. Here at Tri State Roofing, the one constant in all of our work is that we are always striving to deliver each and every customer the highest level of satisfaction in their roofing work.
Make sure to call in the professional Manalapan roofing contractors at Tri State Roofing today if you are in need of any kind of roofing repairs, replacement, or installation services. Our team of professionals are all highly experienced, skilled, and trained, and are ready to help you get your home's roofing back in the best shape it can possibly be. When you are looking for the best name in quality roofing services in the local area, the name to trust is always going to be Tri State Roofing.
Give us a call today if you have any questions about our full line of professional roofing services, or if you would like to schedule your appointment for service with one of our highly skilled specialists. Our team of experts are always standing by and would be more than willing to assist you in any way we can. We look forward to working with you.
Manalapan Roofing Inspections
A key factor in keeping any roofing surface in its best condition always begins with a professional roofing inspection and routine maintenance carried out by an experienced contractor. There is no surface of your home that works harder to protect your home than your roof, and with all of the rain that we get here in Florida on a yearly basis, your home' roof tends to stay in a near constant state of gradual degradation. With regular roofing inspections and maintenance, however, you will be able to rest assured that any small issues with your home's roofing are caught before they have the chance to develop into anything more serious, or to cause problems for other areas of your home. Over the course of a professional roofing inspection, our team of highly skilled roofing contractors will be able to identify any leaks or other damage and take steps to get them fixed right away. There is no better way to be confident in the integrity of your home's roof than by investing in regular inspections and maintenance from time to time.
Manalapan Roofing Installations
At some point in time, every homeowner is going to have to go through the process of having a roof replaced. If your home's roof is over 15 years old, or has been in need of substantial repairs for some time now, it might be time to start considering whether or not it's time to install a new one. Our team of professional Manalapan roofing installation professionals here at Tri State Roofing can assist you with every aspect of this massive project to ensure that everything comes out exactly like you want it to. Our team of professionals install both residential and commercial roofs, and we have the knowledge and experience to work with any surface type or roofing system. In all of our roofing installation services, our primary focus is to provide you with the service you need to invest in the long term value of your home. As with all of our excellent services, your satisfaction is always guaranteed with your results.
If you are looking for a professional roofing contractor in Manalapan or the surrounding areas, give us a call today at 561-337-7718 or fill out our online request form.