Professional Roofing Contractors In Loxahatchee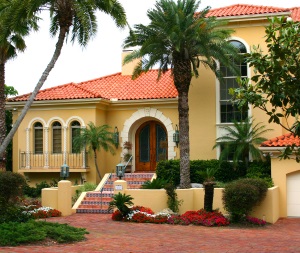 When you are in the market for a professional roofing contractor for your Loxahatchee home, you have an extremely important decision in front of you. Your home's roof is the first line of defense your home has against the weather and elements, and anytime your roofing isn't performing its job to the best of its ability, the rest of your home is at serious risk of suffering damage. As such, when your roof is in need of repair, replacement, or just maintenance, it is extremely important to ensure that you are getting the services of a group of highly trained, experienced, and certified professionals you can count on to deliver you the consistent repair results you need to keep your home in the best condition possible. Here at Tri State Roofing, our team of professional Loxahatchee roofing contractors are just the team of experts to call on when you want to ensure that your roof is getting the very best in terms of quality service and superior repair results.
With over thirty years of professional experience in the industry, our team of Loxahatchee professionals are experts in the areas of both residential and commercial roofing services. Every one of our professional roofing contractors are carefully selected and expertly trained to ensure that our customers are always getting the very best in terms of service. Our team of professionals are very proud to have been certified by some of the top manufacturers in the country to handle all different types of roofing materials and roofing types. The fact of the matter is this: when you make the decision to hire our team of professional contractors, you are making the best decision possible to ensure that your property will be well protected and well serviced.
Give us a call today if you have any questions about our full line of professional roofing services, or if you would like to schedule your appointment for service with one of our highly skilled specialists. Our team of experts are always standing by and would be more than willing to assist you in whatever way we can.
Roofing Repairs In Loxahatchee
One of the primary functions of your home's roofing system is to ensure that water doesn't have a way to enter your home. In the event that your roof develops a leak, you would be amazed at how much damage can accumulate over a very short amount of time. When this happens, the damage can spread through to other parts of your home with alarming speed, which makes it extremely important to ensure that anytime you spot a leak in your home's roof, you call in a professional roofing contractor immediately to take care of the issue. Our team of professional Loxahatchee roofing contractors are here to help you with all types of leaks, whether minor or major, and help you prevent any further damage from occurring in your home as a result. We are able to quickly and accurately identify problems areas and get them repairs before any major issues have the chance to occur.
Roofing Installations In Loxahatchee
At some point in time, your home is going to need to have its old roof replaced, and when it does, you want to be sure that you have the number of an experienced professional who will be able to handle the job in a prompt and efficient manner. Our team of professionals here at Tri State Roofing can help you find the perfect replacement option for your old roof and install it in a way that guarantees its quality for years to come.
If you are looking for a professional roofing contractor in Loxahatchee, give us a call today at 561-337-7718 or fill out our online request form.